COMPANY
Overview
Aerolink Air Services is a charter aircraft service that is flexible and accommodating to our client's specific needs and schedules.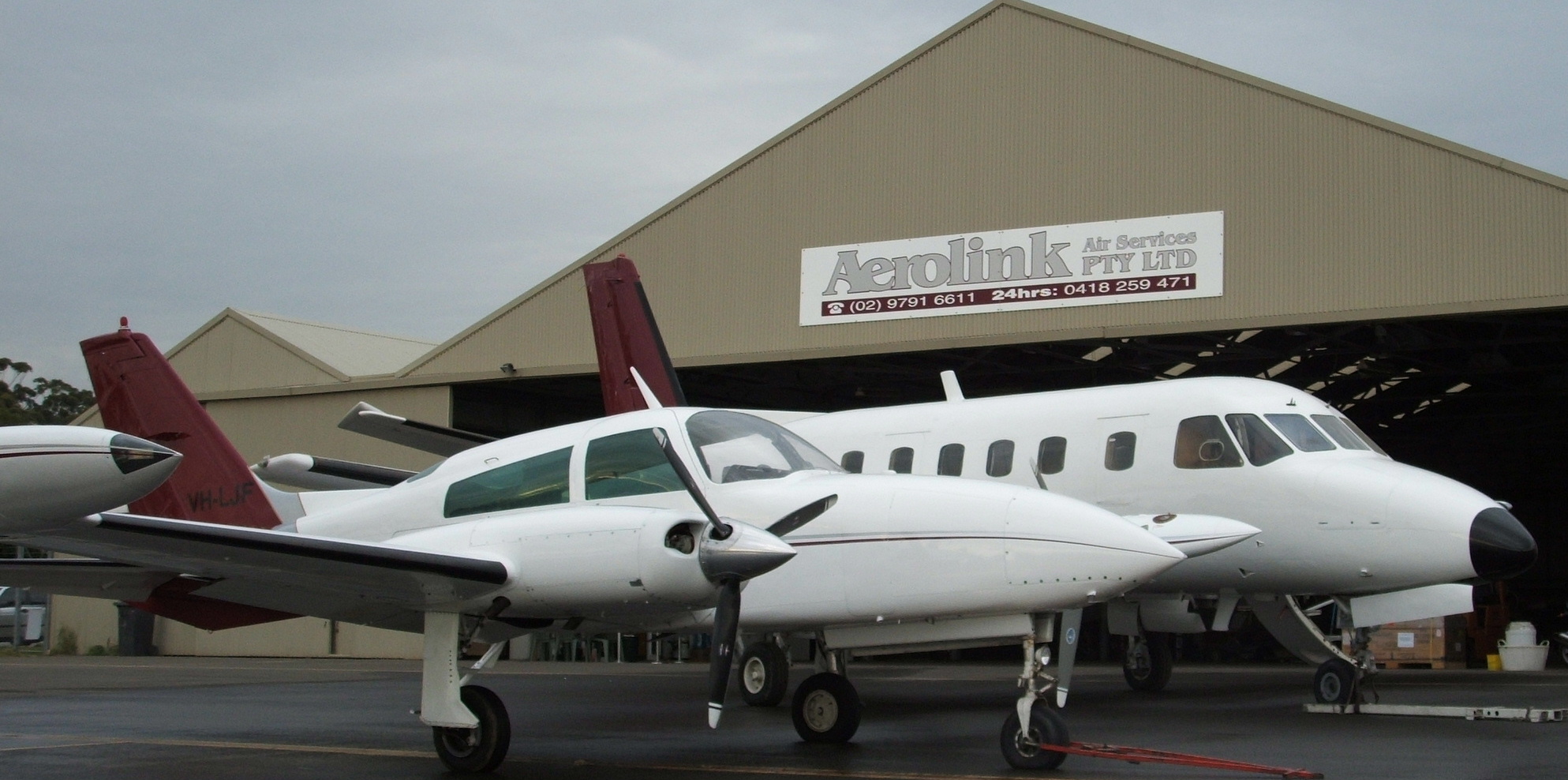 We have been in operation providing this personalised service for a period exceeding 10 years.

Aerolink Air Services began operation in 1992, originally established at Sydney International Airport. Due to business growth, in 1998 the company relocated to larger premises at Bankstown Airport, rapidly growing in size and reputation as a Professional Aviation Charter Company.

Aerolink Air Services caters to all of the specific needs of our individual clients.

Aircraft Charter - Australia Wide - Any Time

Aerolink Air Services recognises the reality of busy growing companies in Australia, and provide a service that is designed to work around you and your company's busy schedule, meeting your every need.